Knowledge Plus Experience




Equals Wisdom
Illuminating Wisdom finds your blind spots and helps you reprogram your mind so that you automatically default to your best personal and professional self.
Ready to make procrastination, fear of failure, fear of success, fear of rejection, imposter syndrome, and high stress become a thing of the past so you can live the life you deserve?
Learn more
Representative Clients and Media Mentions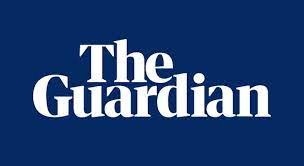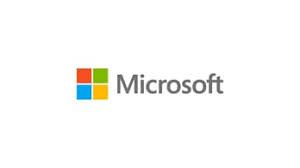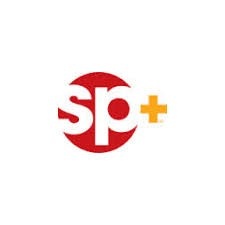 Corporate Wellness and Professional Development
Your team is the lifeblood of your business.
Help them raise their energy levels and productivity while they reduce chronic stress and anxiety.
Treat your employees to 1-2 hour group or individual workshop on optimizing brain health for work and life; different forms of mindfulness; emotional freedom technique (EFT/tapping); active breathwork; and other wellness modalities.
I also offer personal and professional development workshops for teams.
Schedule a 1:1 call to see if this is right for you
I reached out to Marcia after reading a LinkedIn post she wrote during my first week at a new job. It was a complete career change for me, and I was not handling it well. When we first met, I was a blur of panic attacks and regret. She calmed me down, quickly identified a few of my tendencies and personality traits and told me by the end of my first session " You ran away from something - not toward something. That is the problem"... she nailed it. Within three sessions, Marcia changed my life. She gently assisted me in realizing that my mindset was my problem. She allowed me the space to question my decisions, while encouraging me to identify where I wanted to go while using active words as my guide. I am incredibly grateful to Marcia for her work, her commitment and her passion for guidance.
J.T., Lawyer, AmLaw 50 Law Firm
Marcia facilitated an eye-opening strategy session with me and my business partner this past week. The name of her company is so appropriate because it was truly illuminating. We had blocks and excuses that were preventing us from seeing a clear path forward. We each had ideas and assumptions that we had not vocalized with each other before. One such assumption was how we thought we would approach business continuity. Marcia pushed us to ask tough questions of ourselves which resulted in a major breakthrough forcing us to recalibrate how we do business. We now have actionable steps based on our realigning of priorities. This will position our business to be laser-focused on purely value added activities. We look forward to continuing to work with Marcia to hold us accountable and challenge us to stay true to our vision.
T. Armand, Founder, Her-Mine, Women's Lifestyle Self Care Subscription Box Service
Marcia from Illuminating Wisdom provided me with invaluable career coaching during a particularly challenging time. She helped me to strategize how to mitigate conflict and work more efficiently with management. She also encouraged me to use visualization and calming techniques when heading into potentially difficult meetings. The resulting working relationships are healthier and more productive. My stress level has been greatly reduced and I have Marcia to thank for that.
A. Chin, Director of Training for Publicly Traded Company
It's been one full year since I started working with you and I want you to know how much your coaching has helped me. You've given me the confidence to speak up and say things I may not have felt comfortable saying in the past, all while helping me to tone down my rigidness- what a delicate balance!
W.Q., Governance, Risk, Compliance, and Audit Executive
Marcia is a rare shining light in a complex, fast-moving world. She is a keen listener and great communicator who provides clear guidance and empowers people with the tools and skills necessary for their own unique path to success. I am a better person and professional thanks to her time and talent.
E. Pagano, Attorney, Head of Legal Innovation and Design, UK Legal Engineering and Law Firm
Camp just ended and I finally made the call we discussed during our first coaching session on how to research and do a tailored pitch to a potential funder and I got a $30,000 donation! Thank you for pushing me to step outside of my comfort zone. Practicing in front of the mirror really helped and simply being ME. We can now offer one on one tutoring for 150 children!
F. Saintoiry, Nonprofit Executive Director
A true professional, Marcia brings leadership, deep insight, and a hands-on approach to every conversation. Her legal and training essentials, holistic coaching, creativity, and consciousness, allow clients to eliminate barriers and find our true calling. For anyone feeling stuck or seeking to get to the next level, I can't speak highly enough of Marcia's science-based and research-backed plan of attack. She has enabled me to leap forward with confidence and grace.
D. Kempler, Attorney, Entertainment Industry